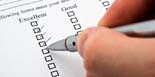 At EEC Galva,quality is taken seriously.
The hot-dip galvanising process is carried out in conformity of International
 (EN ISO1461:1999) and local standards (Egyptian Standard 863:2005).
Industrial Zone 2
Block 27013- piece (2)
El Obour City
Tel:02-43130285/86
Fax:02-43130207
Email : info@eecgalva.com

Commitments to Environment
We are committed to protecting the environment for all our customers, employees, neighbors' and Egypt.
Here is some of the ways we do this:
Adoption of technologies for acid and flux recycling
Use of natural gas in all heating operations
Additives to suppress acid vapors
Enclosure to capture fumes and protect employees
Minimal use of water through clear operational procedures
Waste is sold to recyclers
Compact factory and production flow design to reduce electricity consumption
Advanced heating technology reducing release of carbon compounds
Planting of trees, plants and flowers at our siteUse of energy-saving lighting in our offices.
To demonstrate our commitment EEC Galva is working towards the internationally recognized ISO14001 standard.