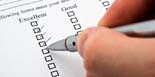 At EEC Galva,quality is taken seriously.
The hot-dip galvanising process is carried out in conformity of International
 (EN ISO1461:1999) and local standards (Egyptian Standard 863:2005).
Industrial Zone 2
Block 27013- piece (2)
El Obour City
Tel:02-43130285/86
Fax:02-43130207
Email : info@eecgalva.com

Corporate Social Respond
1-  Vision:

  We believe in Corporate Social Responsibility is our duty as we are responsible to participate in  solving & improving  some of our community problems.

2-  Mission:

  Our main objective is how to develop our community trying to create a better environment for our future generation, this environment depends on (Education  & Elimination of illiteracy –  Reduce unemployment – Health Care – Social Care - Safety )

3-  Management:

  This diagram shows that the CEO is the main participant in this service and he is the one who leading & responsible for each step in CSR project.