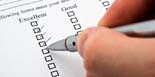 At EEC Galva,quality is taken seriously.
The hot-dip galvanising process is carried out in conformity of International
 (EN ISO1461:1999) and local standards (Egyptian Standard 863:2005).
Industrial Zone 2
Block 27013- piece (2)
El Obour City
Tel:02-43130285/86
Fax:02-43130207
Email : info@eecgalva.com

Our Safety
At EEC Galva, Health & Safety is paramount to ensuring our operations perform effectively for the benefit of our customers.
Our Health & Safety policy and procedures take account all our stakeholders equally (employees, customers, suppliers and visitors).
Here are examples of how we have implemented our Health & Safety policies.
Personal Protective Equipment for all on site
Clear signage and procedures
 Medical Insurance program for our employees
Work-Life balance
Access to medical expertise at site
Trained First Aiders
To demonstrate our commitment to Health & Safety, EEC Galva is working towards achieving the internationally recognized ISO OHSAS18001 standard.