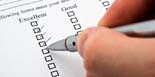 At EEC Galva,quality is taken seriously.
The hot-dip galvanising process is carried out in conformity of International
 (EN ISO1461:1999) and local standards (Egyptian Standard 863:2005).
Industrial Zone 2
Block 27013- piece (2)
El Obour City
Tel:02-43130285/86
Fax:02-43130207
Email : info@eecgalva.com

1 September 2010
After only 2 years in operation, and with the success of the smaller hot-dip galvanization facility, EEC Galva is proud to announce the successful commissioning of the new and larger galvanization facility. The facility takes advantage of a larger kettle of size 12.5m x 1.5m x 2.7m.