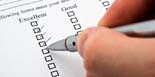 At EEC Galva,quality is taken seriously.
The hot-dip galvanising process is carried out in conformity of International
 (EN ISO1461:1999) and local standards (Egyptian Standard 863:2005).
Industrial Zone 2
Block 27013- piece (2)
El Obour City
Tel:02-43130285/86
Fax:02-43130207
Email : info@eecgalva.com

Privacy Policy
EEC Galva does not collect personal information about individual users except when such personal information is provided to EEC on a voluntary basis. Personal information about individual users will not be sold or otherwise transferred to unaffiliated third parties without the approval of the user, except that EEC Galva reserves the right to disclose such personal information: (a) to its affiliates, subsidiaries and third party agents for purposes related to providing services associated with the Site; or (b) if such disclosure is made pursuant to a requirement or request of a government agency, subpoena or other legal proceeding or otherwise required by law. If you choose not to provide personal information, please note that certain services associated with the Site may not be available to you as they cannot be supplied without the personal information.
Users also should be aware that non-personal information and data may be automatically collected through the standard operation of EEC Galva internet servers or through the use of "cookies". "Cookies" are small text files that are used by web sites to: (a) recognize repeat users; (b) track usage behavior; and (c) compile aggregate data that will permit content improvements and targeted advertising. Users should be aware that EEC Galva cannot control or prevent the use of cookies or any information obtained through such cookies by third parties. If a user does not want information collected through the use of cookies, most browsers permit the user to disable the cookie feature. However, users are advised that cookies may be required for the use of certain features on the Site.
EEC Galva may at any time revise this Legal Disclosure page by updating this posting. You are bound by any such revisions and should therefore periodically visit this page to review the updated and revised Legal Disclosure.
Copyright and Trademark Information
All trade names or marked brands and logos found on any part of the Site are the property of their respective owners. Please note that the Site may contain other proprietary notices and copyright information that must be observed.