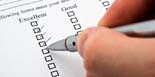 At EEC Galva,quality is taken seriously.
The hot-dip galvanising process is carried out in conformity of International
 (EN ISO1461:1999) and local standards (Egyptian Standard 863:2005).
Industrial Zone 2
Block 27013- piece (2)
El Obour City
Tel:02-43130285/86
Fax:02-43130207
Email : info@eecgalva.com

Philosophy
EEC Galva has seen unprecedented growth over the last 2 years.
With this growth we always welcome strong and exceptional candidates to apply.
We expect the people who join us to want to grow and take more responsibility and
accountability in our organization in the aim in making EEC Galva the best Galvanization factory in the region.
In return we offer an exceptional and competitive remuneration and benefits package.
The work environment at Galva offers a continually challenging and professionally rewarding experience.
We actively train our staff and develop their competencies for tomorrow's challenges.
We foster a sense of pride, belonging and have a strong family-orientated culture.
We are an equal opportunity employer and we pride ourselves with the Equal Employment Opportunity Policy.
All employment applications are considered without regard to age, gender, religion, disability, or marital status.

We look forward to welcoming you to the winning team

EEC Galva is the "EMPLOYER OF CHOICE"!!