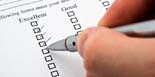 At EEC Galva,quality is taken seriously.
The hot-dip galvanising process is carried out in conformity of International
 (EN ISO1461:1999) and local standards (Egyptian Standard 863:2005).
Industrial Zone 2
Block 27013- piece (2)
El Obour City
Tel:02-43130285/86
Fax:02-43130207
Email : info@eecgalva.com

FAQ
What is hot-dip galvanizing?
Hot-dip galvanizing is the metallurgical bonding (alloying) of zinc onto fabricated iron or steel by the immersion of the iron or steel into molten zinc.
The galvanized coating provides both a barrier and cathodic protection against corrosion, with an expected service life typically of up to in excess of fifty years.
What are your shipping and receiving hours?
Our normal shipping and receiving occurs between 8am and 4pm every day. However, we have a system in place to support emergency requests from our customer.
For such emergency requests (off-hours), please contact us for an appointment and we will arrange accordingly.
What are your turn-around/delivery times?
Turn-around times on customers' products are generally between 24 - 48 hours depending on the type & complexity of product being received.
Expedited service is available by appointment.
Is there a standard to which you galvanize?
We galvanize our customers' products according to the required standards of our customers.
This may be EN ISO1461:1999, ASTM A123, DIN50976, BS729 and Egyptian Standard 863:2005.
If no standard is specified then by default the Egyptian Standard is used as the guide.
The specifications cover coating thickness, finish appearance, and all other factors relevant to acceptable galvanizing practices.
How do I paint/powder coat over hot dip galvanizing?
The key to painting or powder-coating over hot-dip galvanizing is proper surface preparation.
A comprehensive guide to painting over galvanizing is published by the American Galvanizers Association and can be downloaded from their website, http://www.galvanizeit.org/.