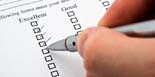 At EEC Galva,quality is taken seriously.
The hot-dip galvanising process is carried out in conformity of International
 (EN ISO1461:1999) and local standards (Egyptian Standard 863:2005).
Industrial Zone 2
Block 27013- piece (2)
El Obour City
Tel:02-43130285/86
Fax:02-43130207
Email : info@eecgalva.com

Our Facilities
At EEC Galva, there are three hot-dip galvanizing plants characterized by the size of the kettle.
13m * 1.8m * 3.25m
12.5m * 1.5m * 2.70m
 7.0m * 1.1m * 1.70m  
The technologies, equipment, chemicals and zinc used are the same for all plants.
  Equipment Source: USA, GERMANY, UK, AUSTRIA, TURKEY.
  Additives & Chemical Source: USA, ITALY, BELGIUM
  Zinc Source: London Metal Exchange registered companies – EUROPEAN