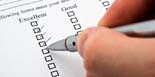 At EEC Galva,quality is taken seriously.
The hot-dip galvanising process is carried out in conformity of International
 (EN ISO1461:1999) and local standards (Egyptian Standard 863:2005).
Industrial Zone 2
Block 27013- piece (2)
El Obour City
Tel:02-43130285/86
Fax:02-43130207
Email : info@eecgalva.com

Technical Support
EEC Galva can provide technical support

Before galvanizing:
 Advise on the design of the fabricated steel products for optimized galvanization process

After Galvanizing
 Advise on handling and storage of galvanized parts
On-site support to installation teams for repair of galvanizing due to accidental damage.