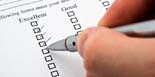 At EEC Galva,quality is taken seriously.
The hot-dip galvanising process is carried out in conformity of International
 (EN ISO1461:1999) and local standards (Egyptian Standard 863:2005).
Industrial Zone 2
Block 27013- piece (2)
El Obour City
Tel:02-43130285/86
Fax:02-43130207
Email : info@eecgalva.com

Legal
Access to EEC Galva website is conditional upon the acceptance of the terms of this notice
If for any reason you do not agree to be bound by the terms of this notice please leave this site immediately
The copyright in the information on this site is the property of EEC Galva
All rights are reserved & trademarks acknowledged
EEC Galva will not accept any liability for any loss or damage caused by reliance on information contained on our pages
Any decisions based on the information contained in these pages shall be your sole responsibility
Other than for personal or non commercial use no part of this site may be copied or adapted without prior consent from EEC Galva.
EEC does not accept responsibility for any sites that may be linked to our pages
The information contained on this website is provided 'AS IS' and may include errors, omissions and inaccuracies or be out of date
EEC Galva reserves the right to delete, amend or modify this information and makes no warranties of any kind to its accuracy
Any visitor that provides information to EEC Galva via these pages accepts that EEC Galva have no rights to such information and it will be deemed as non confidential
This agreement is covered and interpreted under the relevant laws of Egypt
Disclaimers And Limitations Of Liability
EEC Galva EXPRESSLY DISCLAIMS ALL IMPLIED WARRANTIES OF MERCHANTABILITY OR FITNESS FOR A PARTICULAR PURPOSE. 
BY ACCESSING THE INFORMATION, YOU AGREE TO ASSUME FULL RESPONSIBILITY FOR THE CONSEQUENCES OF USING THE INFORMATION.
YOU AGREE THAT EEC Group WILL NOT BE RESPONSIBLE TO YOU FOR DIRECT, INDIRECT, CONSEQUENTIAL, SPECIAL, OR OTHER DAMAGES THAT YOU MAY INCUR THROUGH THE USE OF INFORMATION FOUND ON THIS SITE, EVEN IF EEC Group HAS BEEN ADVISED OF THE POSSIBILITY OF SUCH DAMAGES.