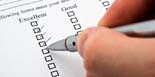 At EEC Galva,quality is taken seriously.
The hot-dip galvanising process is carried out in conformity of International
 (EN ISO1461:1999) and local standards (Egyptian Standard 863:2005).
Industrial Zone 2
Block 27013- piece (2)
El Obour City
Tel:02-43130285/86
Fax:02-43130207
Email : info@eecgalva.com

Our Quality

At EEC Galva, quality is taken seriously at all levels.

EEC Galva has a rigorous quality control program at all steps in the process. From the chemical and zinc compositions, to the timing and techniques used to pre-treat and galvanize the product to the finishing works carried out on the product.

Our on-site laboratory carries out daily, weekly and monthly checks on the chemical compositions, concentrations, pH, temperature of the tanks and kettle, and as a result any corrective actions are immediately taken.

By ensuring the process is right, assures the customer of the quality of the hot dip galvanized coating on their products.

Our galvanization conforms to all international and local standards such as

International (EN ISO1461:1999)

Egyptian Standard (863:2005)

American Standard (ASTM A 123)

German Standard (DIN 50976)

British Standard (BS 729)

AND also our finishing process complies to ASTM A780-01(2006)

To assure Quality in our process, EEC Galva is internationally for the quality management system standard ISO9001:2008.