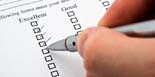 At EEC Galva,quality is taken seriously.
The hot-dip galvanising process is carried out in conformity of International
 (EN ISO1461:1999) and local standards (Egyptian Standard 863:2005).
Industrial Zone 2
Block 27013- piece (2)
El Obour City
Tel:02-43130285/86
Fax:02-43130207
Email : info@eecgalva.com

Recruitment Policy
At EEC Galva we have a standardized recruitment procedure for all vacancies
1.        Send your CV either online, by email or by fax specifying the job vacancy.
2.        If selected, attend first interview with HR department.
3.        If successful at the first interview, attend second interview with Department Manager.
4.        If successful, we provide you with a job offer within in maximum one week
5.        Accept job offer. Congratulations you are part of the EEC Galva team now.
We are an equal opportunity employer and we pride ourselves with the Equal Employment Opportunity Policy. All employment applications are considered without regard to age, gender, religion, disability, or marital status.